High quality clothing manufactured to your spec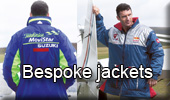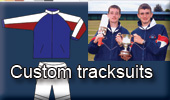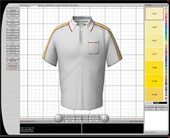 Dictionary definition of bespoke:
Custom-made. Said especially of clothes.
Making or selling custom-made clothes: a bespoke tailor.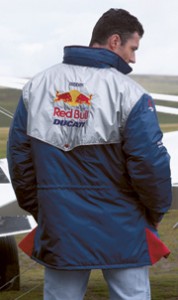 If you are looking for unique promotional clothing or corporate leisurewear manufactured to the highest quality then you must look into bespoke clothing. Having your own personalised garments produced will ensure that they look and perform just the way you want them to.
Bespoke, what, why?
Having your clothing custom made to your design and specification is the only way to get genuinely distinctive garments that will make you stand out from the crowd. By entering onto a bespoke path rather than simply decorating read-made garments you open up your options to create the garments you really want. Garments can be produced in your own Pantone matched colours and with your own corporate style integrated into the design.
Why come to KK Wear for bespoke clothing?
At KK Wear we have been specialising in the manufacture of bespoke clothing for the last 20 years. Established over 30 years ago we have been producing garments of the highest quality, first for ourselves, and for the last 20 years for the promotional leisurewear, corporate and retail industries. Being clothing manufacturers ourselves, with our own factory based in the UK, means we are able to offer the most complete bespoke clothing service possible.
We manufacture clothing of all types and styles with our speciality being bespoke jackets and outdoor-wear. As we are offering a bespoke clothing manufacturing service we are not restricted to designs and will be happy to take a look at any ideas you have, whatever they are. Thorough the years we have manufactured all kinds of promotional clothing from through corporate wear to equestrian wear.
Taking your ideas forward
If you are interested in having your own bespoke clothing manufactured the next step is to get in touch with us tell us what you are looking for. The more information you can give us at this stage the faster we can get the ball rolling and get back to you. If you have a design, even if it is just a rough sketch to illustrate your idea, you should send this to us. Ideally include details of any specification you have for the garments. If you don't have specifications for a particular fabric just tell us what the garments are going to be used for and we can advise you of your options.
What types of bespoke clothing can KK Wear produce?
We specialise in promotional clothing and corporate leisurewear but we can of course manufacture clothing for many other purposes.
bespoke work-wear; hard wearing, long lasting, functional and in your company colours
custom sportswear; tracksuits made up to your spec with panels in team colours
performance outdoor wear; fleece, jackets made from brand name quality performance fabrics