We have been manufacturing high quality clothing for over 25 years from our premises in the heart of England. In recent years many UK based clothing companies have taken their manufacturing facilities off shore. We have remained in the UK which gives us the ability to work closely with our customers here and allows us to work tightly to deadlines. Sampling can be done and prototypes improved on without having the delay of shipping.
As a company we are large enough that we can take on and fulfil larger orders but small enough that the best possible care is taken at every stage. We put the emphasis on the quality of our work over the volume.

Every member of our dedicated workforce holds a certificate of "Manufacturing Textile Product" qualification through the National Open College Network (NOCN) & NVCQ's with Capita B to ensure quality and high standards are maintained.
Technological advances and meticulous attention to detail allow us to offer an extremely reliable, hard-working and stylish end product.
We are equipped with high quality modern Japanese machinery including sewing machines from Protex, Brother and Sun Star.
We supply bespoke clothing to many different business sectors including the automotive, aerospace and pharmaceutical industries as well as promotional agencies who use us for their bespoke promotional clothing and workwear requirements.
K K Wear have the capacity to hold stock and distribute to outlets and warehouses. We always provide value for money, quality, speedy delivery as well as an after-sales service. As part of our on-going development we are working towards ISO 9002.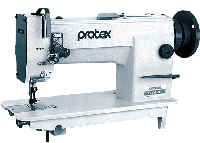 In-house we manufacture a wide range of garments including fleeces, jackets of all types and styles, tracksuits and many more. As well as producing garments lke these we also make table cloths for promotional exhibitions and other textile products.
CMT / Cut Make and Trim
We also operate a cut make and trim (CMT) service for customers who require us to work as subcontractors.
Our cut make and trim service allows the customer to supply any or all of the fabrics and materials necessary for the job, leaving us to manufacture the finished item.
If you would like to enquire about our manufacturing services please use the form on our contact page or email us and we will try to back to you asap.