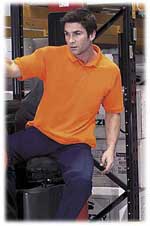 Polo Shirt
Whatever your work wear or uniform requirements, we can supply a quality hard wearing solution branded with your company identity.
From polo shirts and fleece jackets to a complete colour coordinated workwear range, we can supply you with your business with quality work wear uniforms.
We produce workwear clothing for many businesses, small and large in varied industries from retail to industrial.
Whatver your business is, custom work wear uniforms are a great way to promote your brand or business name.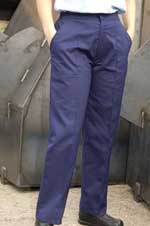 Trousers
In our catalogue we have a wide variety of ready made garments for many uniform requirements.
Aprons, tabbards, polo shirts, dress shirts, fleece jackets are just some of the garments we can supply, all of which can be branded with your logo and corporate identity.
Our garments would make ideal uniforms and workwear clothing for the requirements of all kinds of businesses. From bar and cafe staf, cleaners, drivers, installers, couriers, warehouse staff to office staff and anyone working in view of the public who is representing your company.
Having your own personalised work wear will help you promote your business and make sure that your image is projected positivley.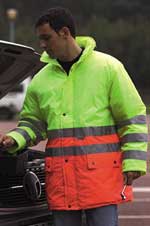 High Visibility Safety Jacket
If you need workwear that is more individual to your company, incorporating colours and styling not available in an off the shelf garment then why not think about using our bespoke clohting services.
If you would like to enquire about our workwear please have a look through our catalogue and get in touch via email with product codes of any items you are interested in along with details of quantities etc. If you would like a confirmed quote please be sure to include artwork and let us know on which garments and where the logo should go.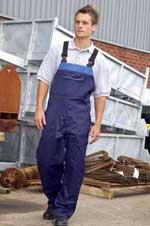 Overalls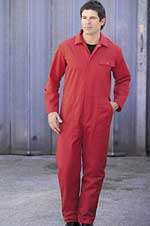 Overalls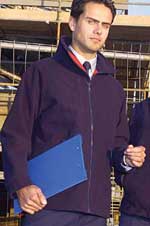 Jacket