Promotional Clothing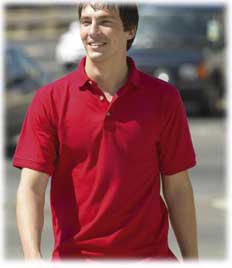 Polo Shirt
Do you want to project your corporoate image positively?
– The you need high quality promotional clothing
Wether you have a promotional event coming up, a new product / service to promote or just want to project your corporate image for branding, promotional clothing can help you.
Promotional clothing is a great way to promote your business externally and sets the right impression to potential clients/customers.
From plain & simple garments branded with your logo for a giveaway, to a full range of highest quality bespoke clothing, K K wear can help with your promotional clothing requirements.
As bespoke clothing manufacturers we are able to make & supply garments for your promotions that are different, unique and made to your spec. With our in-house embroidery and product souring services we can also supply a large range of ready-made garments decorated with your logo.
With our range of offerings we can cater for all budgets and needs and appreciate that not everybody will need bespoke garments made up especially for them. In our catalogues we have a wide range of garments from polo and dress shirts to fleece jackets to aprons and everything else you could need.
While there is a vast range of ready-made garments in our catalogues sometimes they are not enough to suit your needs and a bespoke option is called for.
Prehaps you have found a garment you like but would like it in another unavailable colour, a specific colour matched to a Pantone reference. Maybe you've found a garment that fits your needs but you don't like a certain design feature of the garment? Want to make a jacket heavier and warmer or change the style of the pockets? No problem our bespoke manufacturing services mean you can have all of these ideas realised.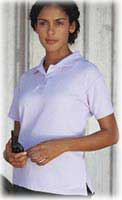 Ladies Polo-shirt
To find out more about our bespoke manufacturing services and the range of possibilities available please look here.
K K Wear have been producing high quality garments to fit the promotional clothing needs of companies for over 25 years. We have been suppliers to companies of all sizes companies large and small to satisfy thier poromotional clothing needs for over 25 years.
We are trade suppliers to the promotional industry and work closley in association with many promotions, advertising and PR companies. If you are a promtional agency looking for a reliable supplier of customised and/or bespoke clothing look no further and drop us an email or phone call.
We can manufacture or source a wide variety of popular clothing garments such as t-shirts, polo shirts, sweatshirts, hoodies, jackets, fleeces and many more.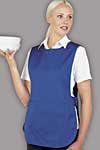 We hold some of the more common off the shelf garments in stock ready for customisation and can source as required from the wide variety of garments available in our catalogue.
There are some examples of these garments on this page, they come in many different styles and have options to suit your budget and specification.
The pictures on this page are just a small selection of the products we can supply, for a more comprehensive list of our products please see the catalogues.